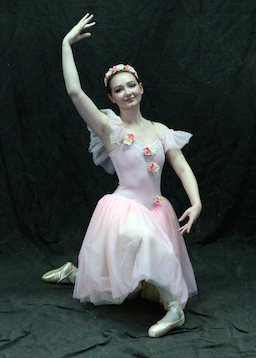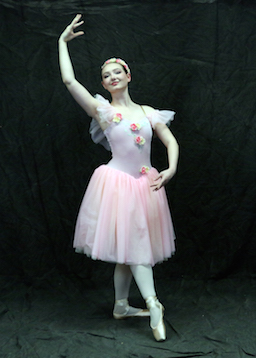 Celebrates Arts Education with
The Snow Queen
(New Bedford) New Bedford Ballet will be hosting its annual fundraiser on Sunday, March 6, from 1pm to 4pm at the NBB Community Theatre, 2343 Purchase Street in New Bedford. This celebration of the arts will include an array of elegant desserts and beverages, live music provided by members of the New Bedford Symphony Youth Orchestra and performances of The Snow Queen by the New Bedford Youth Ballet at 1:30 and 3:00 pm. All proceeds from this fundraiser will benefit New Bedford Ballet's arts education and dance scholarship programs.
Inspired by Hans Christian Andersen's 19th century fairy tale, this family-friendly version of The Snow Queen was created and choreographed by New Bedford Ballet's artistic director, Rebecca Waskiel-Marchesseault. Audience members will experience the adventures of Gerda, as she perseveres to save her best friend, Kiah, from the spell of the Highest of Imps. While searching for Kiah, Gerda's travels take her to the Lady of Summer, who will dance the warmth and colors of the summer season to life. Gerde continues her journey to the palace of the malevolent Snow Queen, where Gerde's fearless determination to break the spell is eventually met with success. The Snow Queen is a beautiful story demonstrating that friendship, hope, and determination can enable us to overcome seemingly insurmountable obstacles.
The Youth Ballet will also be performing The Snow Queen for elementary school students in Fairhaven, Mattapoisett and New Bedford as part of New Bedford Ballet's Bringing Academics to Life program. Students will learn about fortitude and friendship as they witness the beauty of this performing art. Moreover, with support from the Fairhaven and New Bedford Cultural Councils, an educational curriculum, including individual workbooks and hands-on, science-based activities related to the seasons, will be provided. This synthesis of the arts and academics supports the national STEAM (Science, Technology, Engineering, Arts, Mathematics) educational initiative.
Two special additional performances of The Snow Queen will be presentedin March – one for patients, their families and staff at Boston Children's Hospital, and the second for PACE Head Start students and their families. These deserving families will be provided with an enchanting evening of culture and entertainment, as they witness this heartwarming performance. What a wonderful way to bid farewell to winter and welcome the spring!
Tickets: Adults $15, Seniors and Students $10, and Children $5
For more information, call the New Bedford Ballet at 508-993-1387 or visit our website www.newbedfordballet.org .